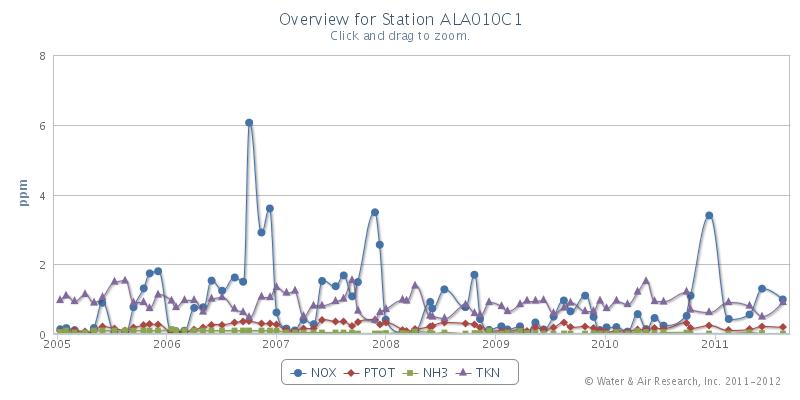 Water & Air Research is a multidisciplinary company with projects spanning a diverse array of topics, goals, and locales.  While these projects may vary widely in scope one factor always remains paramount: data management.  Data constantly flows to and from Water & Air, and keeping it secure while maintaining ease of access is important to us.  From simple site assessments to long-running projects designed for trend analysis, all data is treated with the same care and attention to detail.
Our staff uses several technologies working in concert to create tools designed to enhance the acquisition, storage, manipulation, expression, and interpretation of data specific to many types of clients.  Water & Air's in-house built databases, websites, and utilities can be customized to meet project demands starting from the ground up.  We work with you, our clients, to create tools to increase efficiency and eliminate human error by automating many data related tasks.
Specific services include, but are not limited to:
Website design and hosting.
Web related graphics production.
Database design with internet accessible user interfaces.
Data import/export functions using popular formats such as Excel and PDF.
Data import/export functions using specialized transport formats such as JSON and XML.
Remote data entry, review, and retrieval.
Customized reporting for both end user consumption and transfer to external systems.
Interfacing with institutional data programs such as Florida's STORET.
On demand interactive graph production using live data.
Automating complex, multivariate calculations one at a time or in bulk.
QA/QC utilities designed to automatically catch and report statistical outliers.
Selected Projects